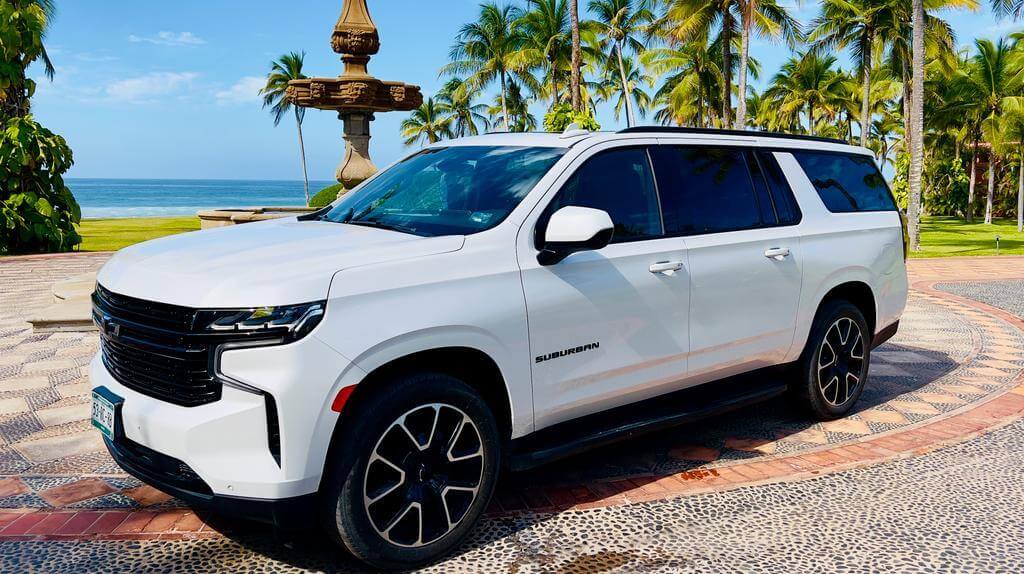 Guests can fly either to Puerto Vallarta (PVR) or Manzanillo (ZLO) to where different airlines, such as Alaska, American, United, Virgin America and Delta offer direct and connected flights from various cities in the United States of America.
Las Alamandas provides transfers to the resort from both airports, this service includes welcome at the airport and personal assistance by a hotel staff member.
For our private transportation service costs please contact us at:
From Puerto Vallarta airport
From Puerto Vallarta, Las Alamandas is about a 2-hour drive south on MEX 200. The turnoff for Las Alamandas is at the Km 82.
From Manzanillo, Las Alamandas is about a 1.5-hour drive north on MEX 200. The turnoff for Las Alamandas is at the Km 82.
For more information contact Las Alamandas directly at:
Charter your private plane and Jet Set to Las Alamandas, arrive in style in no time. Las Alamandas resort offers private charters from Puerto Vallarta and Guadalajara, with high standard of services for your travel pleasure.
Our 3,300-foot airstrip can accommodate small planes such as Grumman 1, Cessna, Grand Caravan and ATR-42-300.
Landing Strip Specifications:
Length: 3,300 feet , Width: 30 meters , Orientation: 17 – 35
Coordinates: 19º 37' 21" LN – 105º 10' 18" LW – At 3 meters sea level
Identification code: "A M D " , Strip 37 Ocean Entrance, Strip 17 Mountain Entrance
Please contact us to inquire about costs:
– Rates vary depending on type of plane and flight time
– Arrangements by land must be made at least one day in advance through our reservations to allow landing on property
– Be sure not to confuse it with Chamela's airstrip which is close by, but out of service
– Whenever flying Puerto Vallarta or Manzanillo airport, please inform the Control Tower that you will land at Las Alamandas airstrip
– Customs must be cleared in either Puerto Vallarta or Manzanillo airport
– Landing and take-off should be made during daylight. (6:00 hrs. / 18:00 hrs)